Library Resources
MISD Libraries offer a variety of recreational reading materials and resources to support instruction and research. Services are posted on school library websites and available to MISD students and staff. To view passwords, students and staff must be logged into their MISD Google Accounts.
Destiny Discover allows students to search for physical school library books, place books on hold, and review their personal library accounts. See the password chart for campus links. Students use individual student MISD Logins.
To learn how to search your school library catalog watch this Video.
To place holds on library books, watch this Video
To write reviews on library books, see this Guide

Overdrive Sora provides access to fiction ebooks & audio books, for all ages. These books are available for checkout online using individual student MISD logins. Once students login, they see the ebooks that are appropriate for their campus age range. Books are licensed as one ebook available to one user at a time and require checkout. This is an online library and does not contain all of the same books that are available in campus physical libraries as not all books are available in ebook format.
On ipads and phones SORA is the App students use to access Overdrive Ebooks. On ipads and phones, this is the best way to use Overdrive. See this PDF Guide for more information.
On computers students use the SORA website to access Overdrive Ebooks.
The SORA website is https://soraapp.com/library/midlothiantx
For more information see this PDF GUIDE .

Flipster Online Magazines are available to to MISD students in grades 6-12. The magazine selections vary by campus and are available on school library websites.
GALE Ebooks are Non-Fiction E-books for secondary students. These non-fiction reference books are available without checkout. Multiple students can access the same ebook at the same time so these are helpful for classroom instruction. See the password chart for school links and passwords.
Research Applications & Databases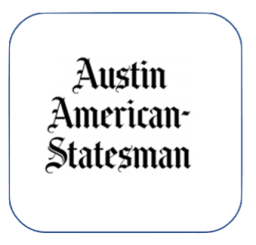 The Austin American Statesman Archive is available to MISD for research purposes. Archives date back to the 1800's.
Britannica is an online encyclopedia with article versions for elementary, middle and high school. When students login, they see the material appropriate for their campus and age range. This includes biographies, world atlas, learning activities for PK and more. See the password chart for school passwords.
Discovery Education offers videos, interactive games, videos, virtual labs, some audio books, and lesson plans for all ages. Students and staff login through classlink. https://launchpad.classlink.com/midlothian and sign in with your MISD Login.
GALE Biography is available for secondary schools. This source offers over 5,000 biographies that are searchable by nationality, ethnicity, and occupation. See the password chart for campus links and school passwords.
GALE Databases are a collection of online educational databases with something for all ages. Resources range from National Geographic for Kids to advanced reference materials for secondary students. See the password chart for school links and passwords.
Learn 360 offers educational videos, games, and activities for all ages of students. See password chart for school passwords.
PebbleGo is available to elementary school students. This service includes articles and interactive activities on animals, science, biographies, and social studies. See the password chart for school passwords.
Soundzabound is a subscription library of audio files (music and sound effects) that are licensed to be used in presentations and projects. See password chart for school links and passwords. For more information, watch this video
Teaching Books provides digital resources to empower readers to connect with books including book trailers, book guides, audio excerpts, and teaching resources. Staff and students access this service through classlink.