MISD Dual Credit Partnerships
Navarro College Dual Credit Testing Requirements
Midlothian ISD partners with Navarro College to offer a variety of courses that will help students earn simultaneous credit for college and high school. Parents and students can view the MISD Academic Planning Guide to find course offerings. Parents and students can also visit
Navarro College website
for more information. Contact your school counselor to learn more about how to enroll in dual credit courses. Also, follow your school's counseling page for information regarding applications, deadlines and informative parent meetings.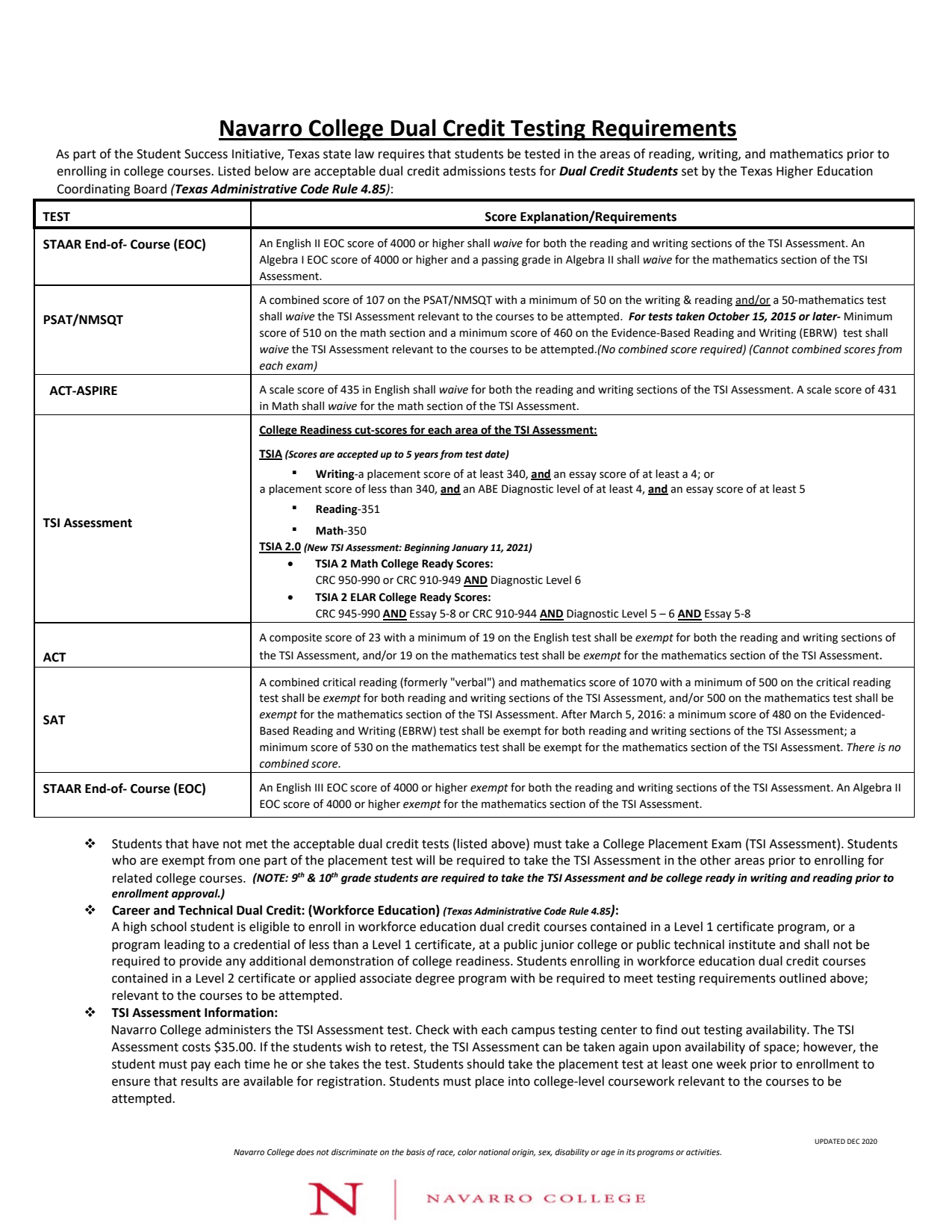 Memorandum of Understanding
MIDLOTHIAN ISD AND NAVARRO COLLEGE MOU 2023-24
MIDLOTHIAN ISD AND NAVARRO COLLEGE MOU CROSSWALK 2022-23
Midlothian Heritage High School
Midlothian High School
Texas State Technical College (TSTC) and Midlothian ISD have entered into a formal partnership agreement to include dual enrollment opportunities for MISD students.
Students can enroll in TSTC pathways in three programs of study beginning in the Fall of 2022. These programs of study include:
Heating, Air Conditioning, and Ventilation;

Industrial Systems (Electrical); and

Diesel Equipment Technology (Heavy Truck Specialization)
Students will be coming to the TSTC North Texas campus in Red Oak to attend classes in addition to completing some assignments virtually.
Students will pay a discounted tuition rate of approximately $100 per course, which is approximately 20 percent of the standard rate.
In addition, the Midlothian Economic Development Corporation has partnered with TSTC and MISD to support the first 30 students in each program with tools and supplies needed. For more information related to this opportunity, please contact your Midlothian ISD counselor.
For more information on TSTC programs available, visit:
Memorandum of Understanding